14 Mar

Germany Ready to Sacrifice Weidmann as a Pawn in EU Chess Match

Bloomberg) — By all rights, it's Germany's turn for one of the biggest political plums in Europe: the chance to name the next president of the European Central Bank. Chancellor Angela Merkel may be prepared to trade that for other items on her agenda.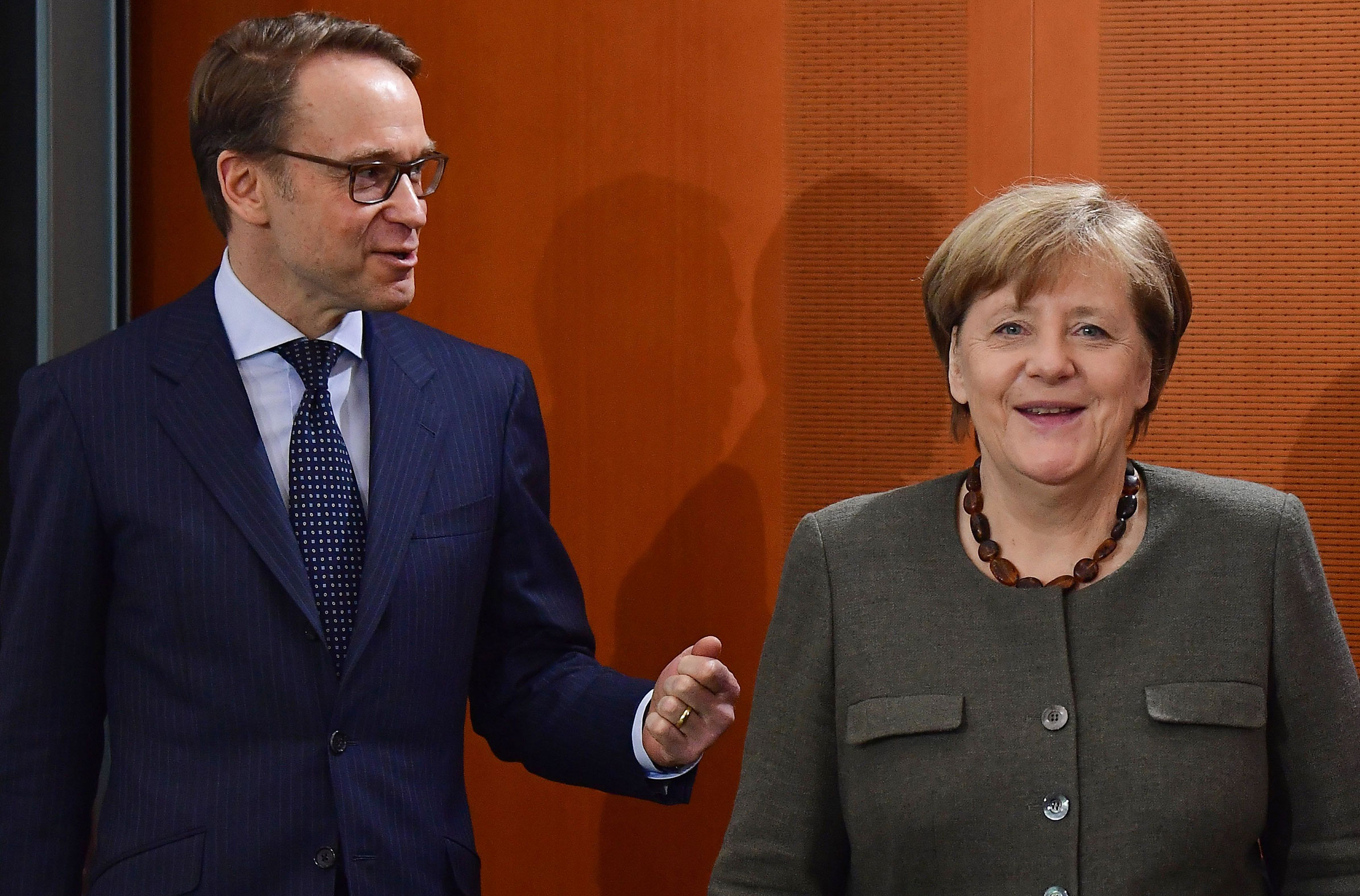 Merkel's political partners say they're potentially willing to concede Germany's chit. The tradeoff: more influence on French President Emmanuel Macron's push to create closer ties among euro countries. The party leaders asked not to be identified because Merkel hasn't announced her plans publicly. The man who could be left out of the equation is Bundesbank chief Jens Weidmann, a leading contender to become the fourth head of the ECB.
"In the end, it could be better for Merkel to support another candidate and in return get concessions from partners in other areas," said Holger Schmieding, chief economist at Berenberg bank. "The negotiations are ultimately about a whole package and not just personnel."
Merkel faces a delicate balancing act as she prepares to meet Macron in coming days to kick off her fourth term. On the one hand, she needs to find a way to tighten European Union cooperation in the midst of Brexit and populist pressures. On the other, she wants to keep Germany, the region's strongest economy, from getting stuck with the bill if more integration puts it on the hook for bailing out troubled European banks. Those big-picture objectives could make Weidmann expendable.
She also will have to deal with who and whether to push for a host of other international and European positions coming open in the next few years. Among them are the heads of NATO, the International Monetary Fund, the European Council, the European Commission, the European Investment Bank, the European Stability Mechanism and a key bank regulator. The last three of those are already occupied by Germans.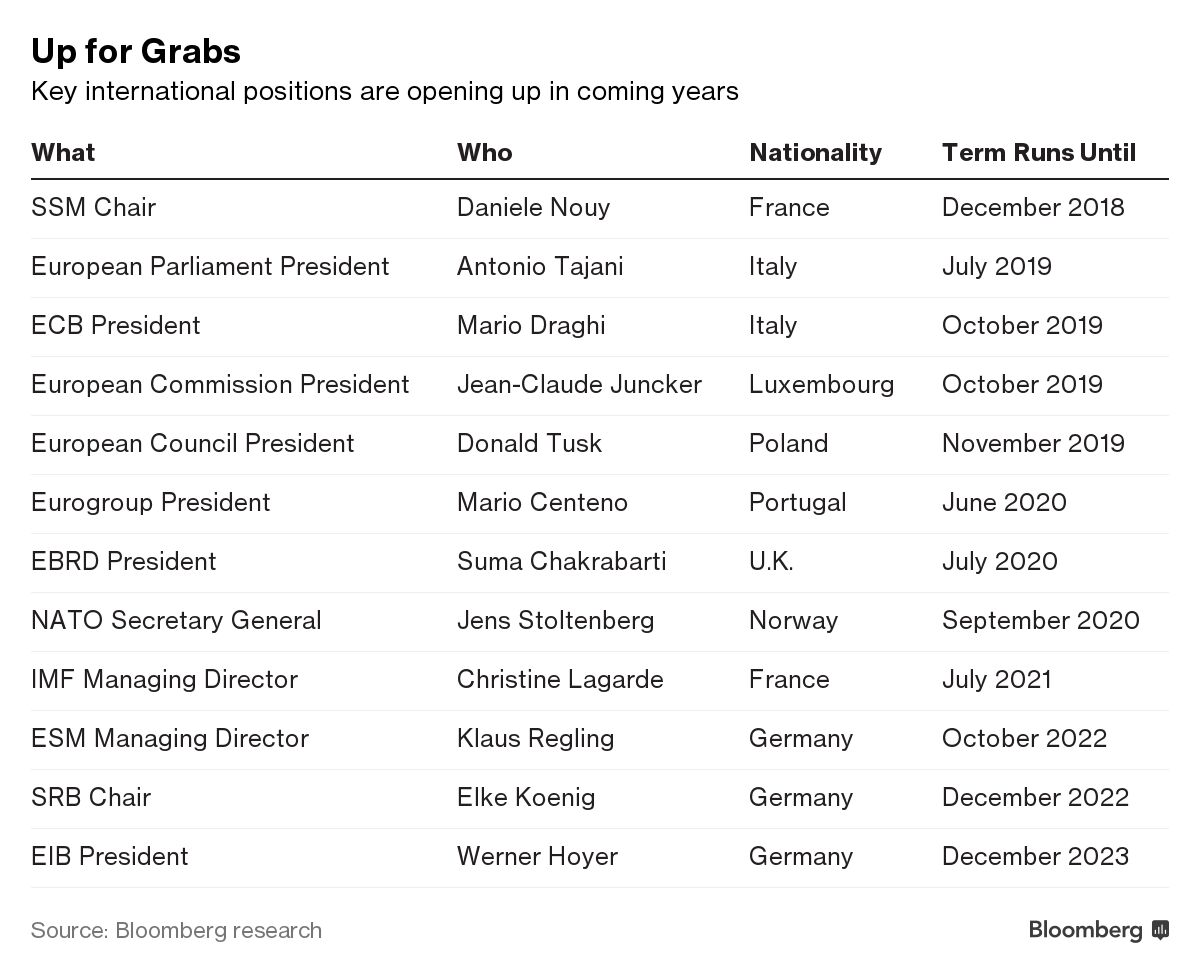 Whoever takes over from Mario Draghi has big shoes to fill.
The third ECB president guided the euro area through an existential crisis, halting speculative bets on a breakup with his pledge to defend the euro and fending off the threat of deflation with negative interest rates and massive bond purchases. His successor will probably have the delicate task of unwinding those measures to strengthen the defenses for the next downturn.
Talks about the top ECB job are set to heat up in the coming months as Merkel gets back into action after months of coalition-building. The meeting with Macron comes just before key EU discussions later this month, and his government hopes the two leaders can agree beforehand on a common set of proposals for the European reforms, said a high-level French official who spoke on condition of anonymity.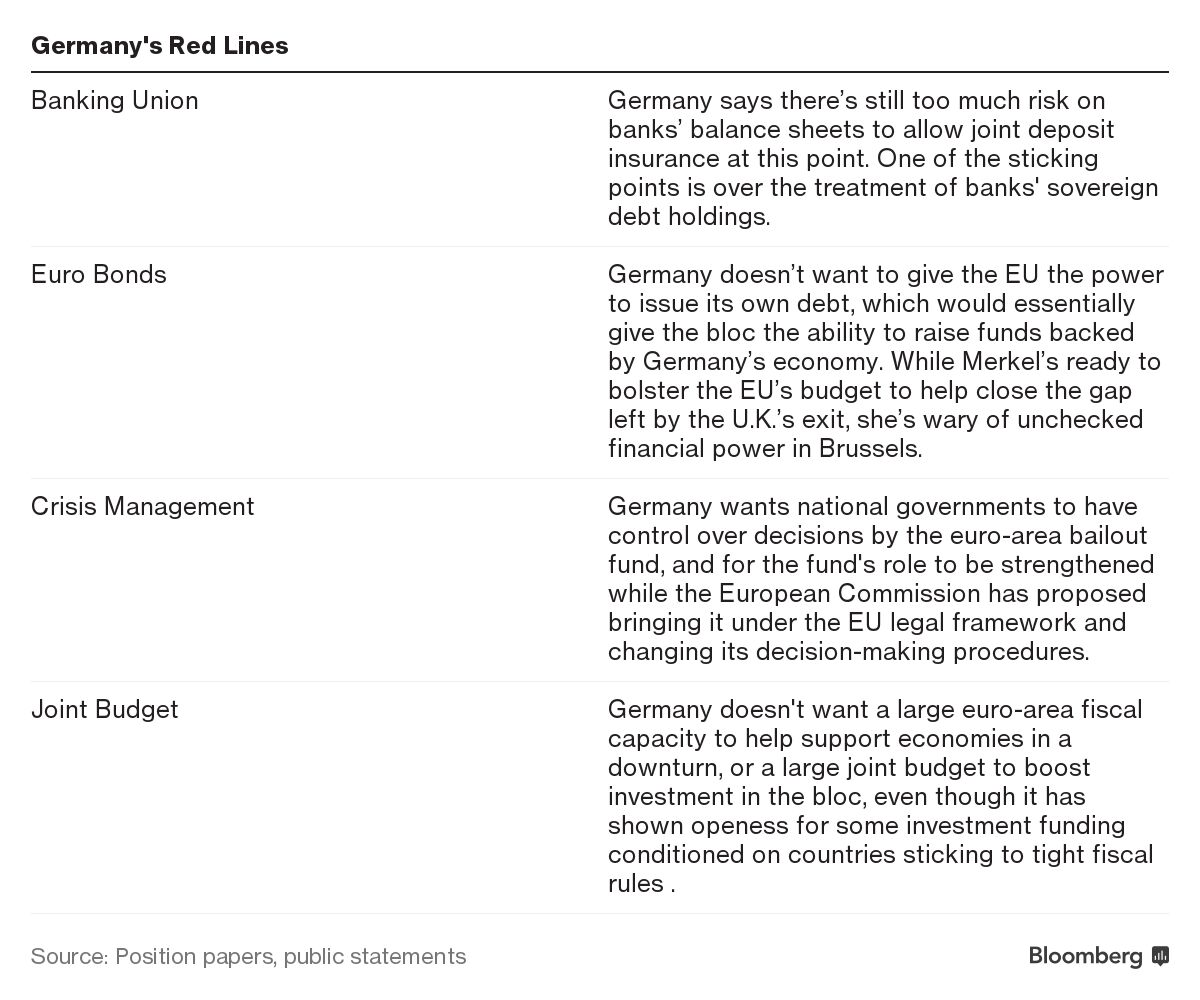 France seeks a balance of nationalities between the strategic posts that will open up in coming years, said another high-level official, with the idea being that France and Germany could each take one and agree on joint proposals for the others. As for the ECB, France doesn't buy the argument that a southern European in a top post — Spain's Luis de Guindos is slated for the vice presidency — excludes another southern European from the No. 1 position, the official said.
Merkel was characteristically coy on Weidmann, her top economic adviser between 2006 and 2011, saying on Monday that she would discuss ECB succession only at the appropriate time. With more than one-and-a-half years until Draghi's term expires in October 2019, it's too early to present candidates before the nomination process starts in earnest, especially with Draghi facing challenging decisions in the coming months.
If past experience serves as a guide, it will take Merkel at least another year to show her cards. By the time Axel Weber, Weidmann's predecessor at the Bundesbank and front-runner for the position, resigned in February 2011 over controversial bond purchases, she hadn't publicly endorsed him.
Merkel said Monday she's confident that Germany has good candidates for all European posts, while suggesting that influence can be wielded without holding the top job.
European institutions "must have the highest possible reputation, regardless of whether they're headed by a German or someone who isn't German," Merkel told reporters in Berlin. "That's something that everyone can contribute to, not just the institution's leadership."
Weidmann has support within Merkel's Christian Democrat bloc and, behind closed doors, Merkel has secured backing for him from the Social Democratic party, her junior coalition partner, said the people, who asked not to be identified discussing sensitive issues. That's given her backers leeway to publicly promote his candidacy.
"Jens Weidmann represents a monetary policy that would be beneficiary to Europe as a whole," Eckhardt Rehberg, a member of the German parliament's budget committee and of Merkel's bloc, said in an interview.
Many European leaders might not share those views. Weidmann was the only governing council member to reject a 2012 bond-buying plan and led opposition against large-scale asset purchases in 2015. With the ECB getting closer to unwinding stimulus, he is among central-bank officials driving the debate. While Weidmann acknowledges that accommodative policy is still needed in the absence of sustained inflation pressures, he's been pushing for giving investors more clarity on the ECB's policy path.
Growth in the 19-nation euro area last year has been the strongest in a decade, and the upswing is forecast to last. If it does, Weidmann's chances may rise with the need for less stimulus. Otherwise, a shift to tighter monetary policy could be seen by debt-strapped European economies such as Greece, Spain and Portugal as another round of austerity forced on them by Germany.
The Frankfurt-based ECB has never been run by a German. Draghi became the third president in 2011, when he succeeded France's Jean-Claude Trichet. Wim Duisenberg from the Netherlands led the institution for the first five years.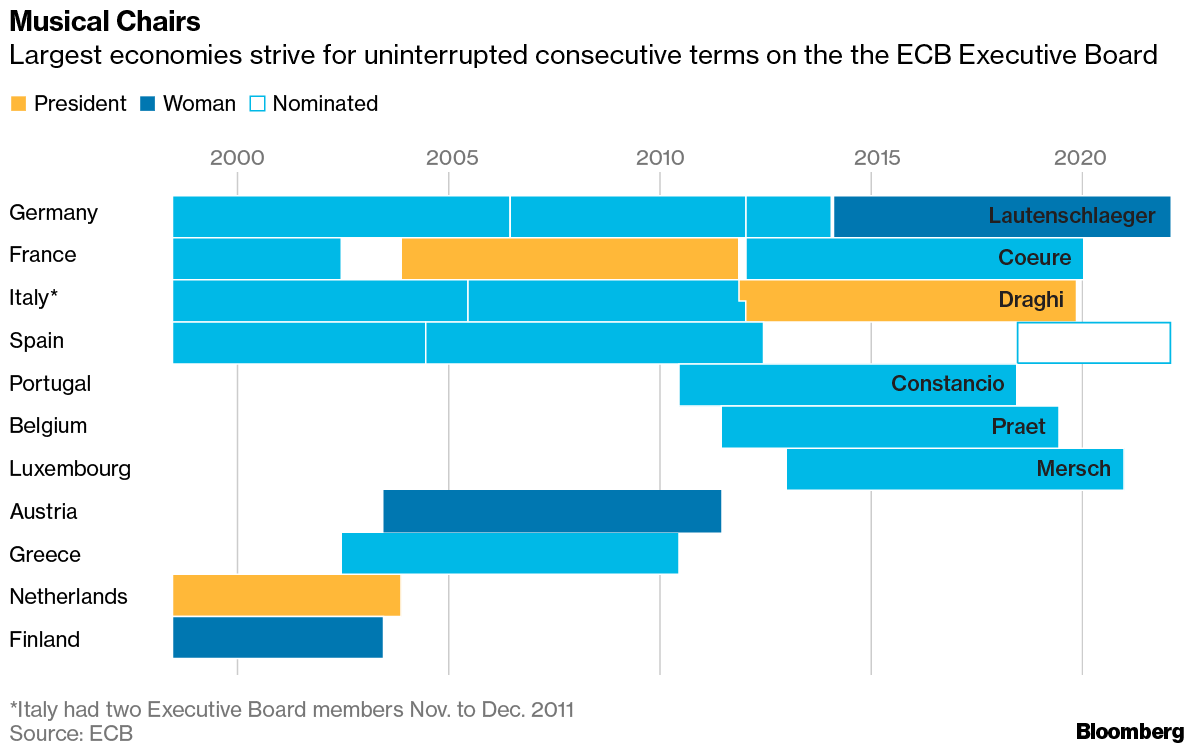 While Merkel has so far kept her priorities quiet, she's shown that she sees high-level positions as negotiable. When push came to shove in the midst of German coalition talks, she gave up her party's claim to name Germany's finance minister in return for support from the Social Democrats.
Now, she'll be negotiating with Macron, who wants much deeper integration of the euro zone, including jointly issued bonds to fund investment and a common deposit insurance scheme to complement banking union. To oversee these measures, he's proposed a euro-area finance minister and a parliament limited to members of the single currency.
Merkel has already indicated she has issues with more than one of those.
Source : https://www.bloombergquint.com/global-economics/2018/03/14/germany-ready-to-sacrifice-weidmann-as-a-pawn-in-eu-chess-match